About Us

Trinity Microelectronics, Inc., is your strategic partner in mechanical parts, is a provider of advanced mechanical and electro-mechanical components solutions.

Our products such as cables, metal (casting and precision machining), plastic injection, rubber, and PCBA are used in today's most advanced computing, networking, consumer electronics, automotive, communications products, and buildings. Including computers, workstations, servers, cell phones, security, wireless devices, and gaming systems.

Our Facilities and Quality

Facilities, are located in California of USA, Shanghai, Suzhou, Nanpi and Shengzhen City of China.

Quality System, World Wide Standard:  Trinity strictly adhere to internationally recognized quality standards and procedures such as SPC, TQM and ISO9001/2000, and TS16949
We are your manufacturing solution. Make an inquiry with us now!
PLASTIC PARTS
CABLES / BATTERIES
METAL PRODUCTS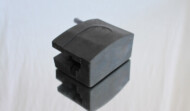 RUBBER PARTS